Fagerhaug International School was authorized to teach the IB Primary Years Programme (PYP) since February 2017.
The PYP at FINT, for students aged 6 to 11, focuses on the development of the whole child as an inquirer, both in the classroom and in the world outside. 
The programme: 
encourages international‐mindedness in IB students 

encourages a positive attitude to learning by engaging students in inquiries and developing their awareness of the process of learning so that they become lifelong learners 

reflects real life by encouraging learning beyond traditional subjects with meaningful, in‐depth inquiries into real issues 

emphasizes, through the learner profile, the development of the whole student – physically, intellectually, emotionally and ethically.
For a complete overview of PYP Curriculum we recommend to read our PYP Handbook.

Programme of Inquiry
The programme model of PYP ensures that the learning process of students is engaging, relevant and significant. Our programme is based on the learner profile followed by a non-transdiciplinary model whereby themes of global significance frame the learning throught the primary years.

Assessment
Assessment plays a key role in today's educational system. For consistency purposes, FINT supports and follows criteria for effective assessment aligned with the IBO. In general, effective assessment is to gather relevant information about student performance or progress, determine student interests to make judgments about their learning process. With this information, teachers can reflect on each student's level of achievement, as well as on specific inclinations of the group to customize their teaching plans.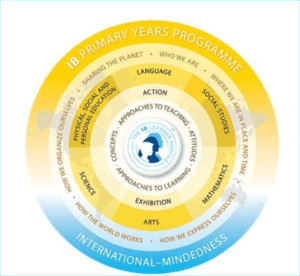 SKILLS
– What do we want students to be able to do?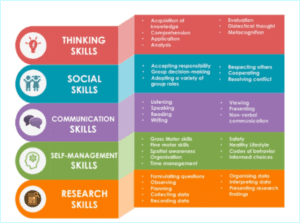 Preparing students to be successful in school and to be active, lifelong learners.