The school is offering care and supervision before and after school for all pupils from 1st to 5th grades. SFO takes care of the needs of schoolchildren through play and varied activities, and in cooperation with home and school, it provides a foundation for well-being, learning and development. SFO is anchored in the Education Act, and has its own programme and regulations. 
SFO opens daily during weekdays from 6:45 – 8:30 and 14:15 – 16:45. They provide food and follow their own activity plan. Parents who would like to avail of the SFO service should apply in writing. Students can attend SFO only after their application have been granted. There is no opportunity to avail for a single day SFO-service if the student is not enrolled in SFO. If there is a need for extended SFO time, parents or guardians should inform the school. SFO follows the school calendar.
Monthly fee, (total of 10 hrs per week):   kr. 1400,-
Monthly fee, full-time:   kr. 2000,-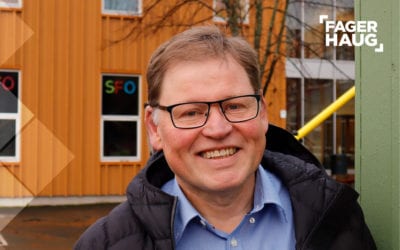 Our Facilities
Despite the size of our school, we have managed to built up a campus for primary education containing a number of facilities designed to meet their specific requirements. More facilities are designed to be implemented as we evolves. See our facilities list below.
School Library
Our new designed school library contains periodicals, newspapers and some impressive index of titles covering both fiction and non-fiction.  Children are encouraged to make full use of these facilities in order to foster a healthy reading habit. In addition, we are working  to develop new features where audio-visual suite can be integrate with internet facility to complement the research activities
Sport Facilities
Encouraging student interest in programmes of physical education is among our concern at FINT.   Without our own sport facilities en place yet, we have established contracts with a range of sports facilities in our region including indoor sports facilities, badminton and more.
Science Labs
Recently, we have established a science lab facilities to ensure safe learning experience in a spacious and distinct setup. The lab is managed by highly qualified personnel.
Art Room
We believe that our school have an impressive creative Art Room with internet access where our students are encouraged to explore their creative talents and showcase their creative expressions.
Music Room
As interest for music is growing among our students, we have recently allocated a room for music. External hight qualify music actors uses this facility to teach our students.
Health Care
Fagerhaug has a health office, manned by a hight qualify health nurse. Using this facility, students undergo regular medical check-ups and a health record is maintained for each child.  While routine such as first aid is given by the personnel, any emergency is referred to the nearby hospital.
Cafeteria
Due to Covid-19, our school cafeteria is only used as a room where students can eat their own brought lunch. 
A community within a community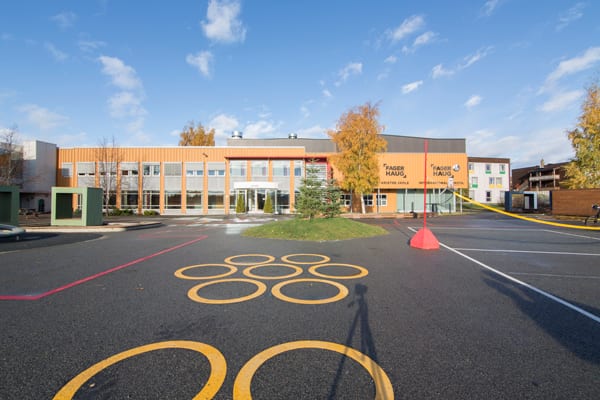 Fagerhaug provides an environment where students, parents and staff feel safe, comfortable, and accepted. A climate where students are encouraged to be leaders and positive role models speaking up about issues such as bullying.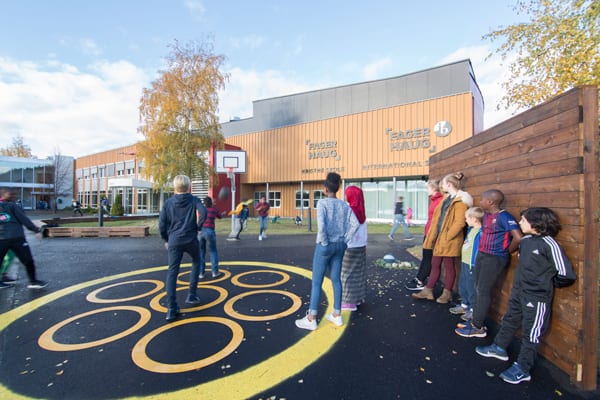 Today, students need to understand the current state of their knowledge and to build on it, improve it, and make decisions when they face uncertainty (Talbert and McLaughlin, 1993).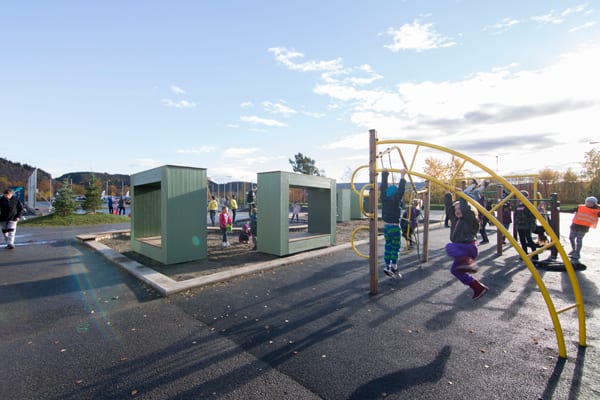 Social- Inclusive- Friendship
These words describes the perfect climate every parents want for their children. Inclusion is all about what works best for children. Therefore we do our best to embedd the principles of equity and inclusive education in all aspects of the learning environment.
Proficiency-based education has been our one of our core strategy at FINT because it focuses on specific learning targets and the demonstration of a student's proficiency with the content. Rather than pushing all students through contents at the same rythm regardless of their understanding of the material, we allows students multiple opportunities to prove their understanding and by doing so enables flexibility for individual learners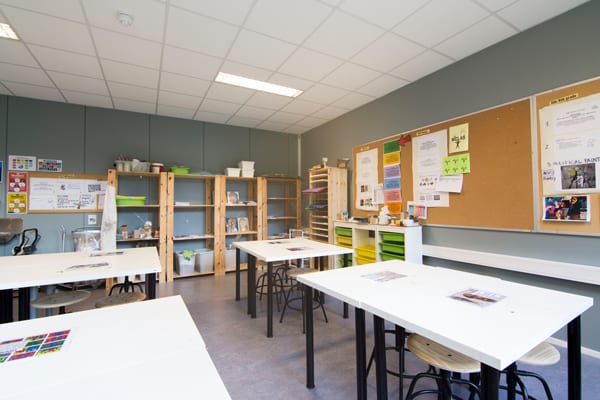 Great learning environment
At Fint we are all guided by the IB Learner profile with a common focus on the whole person. We include the Learner Profile in our everyday work focusing on establishing a good learning environment for all, students, teachers, parents and administrators. 
We strive for quality classroom activities that makes sense. not only for us, our colleagues, or the expert book in our shelf, but for the students themselves. We want to create a meaningful learning environment together with our students
In PYP, students are learning through inquiry. They are given freedom of choice to work on projects and topics of their interest in order to enjoy the process and learn by reflecting on it.
Driven by an interdisciplinary approach, we use student-centered learning strategies at MYP where relevant themes and inquiry-based activities enables students to develop creative and critical thinking skills.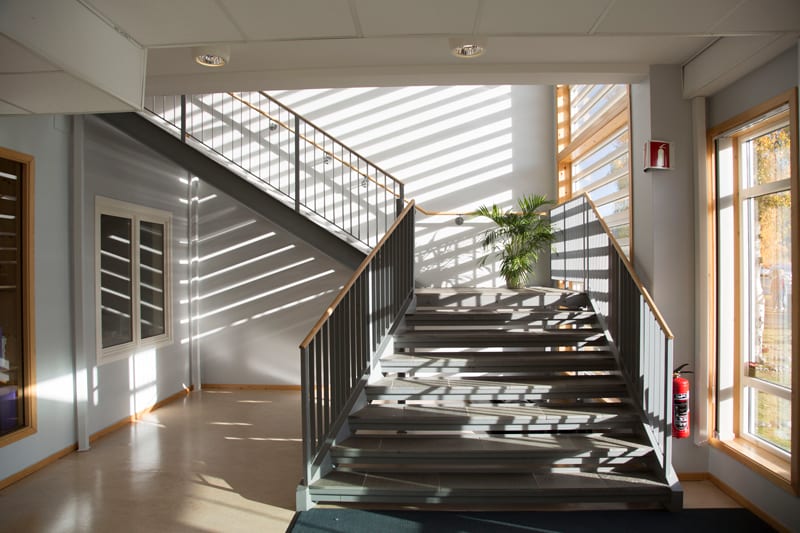 Multi-purpose Hall
Our school have a multi-purpose hall used for all major school functions. The hall provides an ideal space for school gatherings, events, productions, and inter-school activities.
One to one device framework
TESTIMONIALS
What does students says about FINT?

"Working as an IB student is more than just academic learning, the program has helped me and me and my peers create and find our own identities. We have been taught that with hard work and positive mindset we can achieve anything we set our goal on"

Book A Visit!
Are you considering Fagerhaug International School for your child, then you should definetly visit us. Please fill out the form on the contact page and we will be in contact with you shortly to confirm an available date and time for your personal visit. We look forward to meeting you soon.
fagerhaug kristne skole
fagerhaug international school