Primary Years Programme
The IB Primary Years Programme, for students aged 6 to 11, focuses on the development of the whole child as an inquirer, both in the classroom and in the world outside. 
The programme:
encourages international-mindedness in students. 

encourages a positive attitude to learning by engaging students in inquiries and developing their awareness of the process of learning so that they become lifelong learners. 

reflects real life by encouraging learning beyond traditional subjects with meaningful, in-depth inquiries into real issues. 

emphasizes, through the learner profile, the development of the whole student – physically, intellectually, emotionally and ethically.
In order to offer one or more International Baccalaureate (IB) programmes, schools must complete an authorization process. Becoming an IB World School means joining over 5,000 schools worldwide in delivering IB programmes, and becoming part of a community of educators that is growing and developing constantly. IB world schools share a common philosophy — a commitment to high quality, challenging, international education that Fagerhaug International School (FINT) believes is important for our students. FINT has been authorized to offer the IB Primary Years Programme (PYP) in February 2017. For further information about the IB and its programmes, visit http://www.ibo.org.
The PYP Curriculum Framework
The Primary Years Programme (PYP) is a transdisciplinary curriculum framework that offers authentic learning experiences. The PYP integrates academic and social learning, allowing students to become confident and independent learners through play, inquiry and exploration. The PYP encourages students to learn to appreciate knowledge, conceptual understandings, skills and personal attributes as a connected whole.  All subjects are integrated rather than being taught in isolation, and are tied together through six transdisciplinary themes that provide meaning and context. Students have opportunities to reflect on the significance of their learning to take meaningful action in their community and the wider world.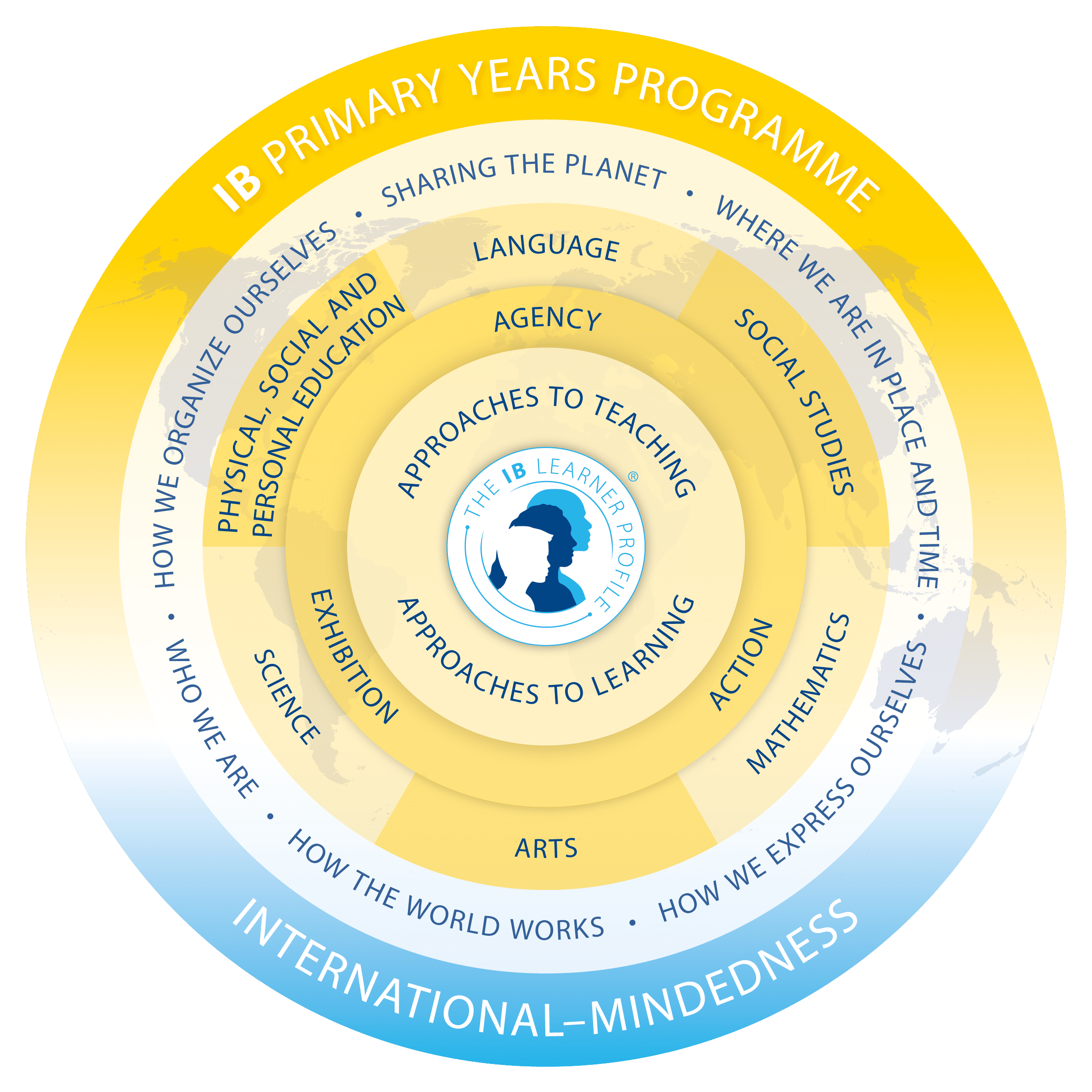 Preparing students to be successful in school and to be active, lifelong learners.